Monument Builder (8x8x8 - ingame builder)
Version: 1.0
, by (
BOOM CANDLE!
)

Developer Last Online
: Jul 2015
---
Category: [Level]
SRB2 Version: v2.1.x
Rating:

(1 votes - 5.00 average)

Submitted: March 9th, 2014
WAD File Contains Lua Level(s)
Hello! This is a wad that has "
ingame level editor
" and the bulding area is 8x8x8 blocks.
I've made these three buildings with Monument Builder: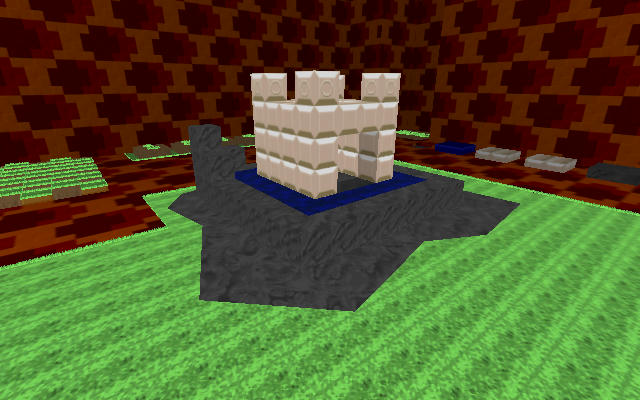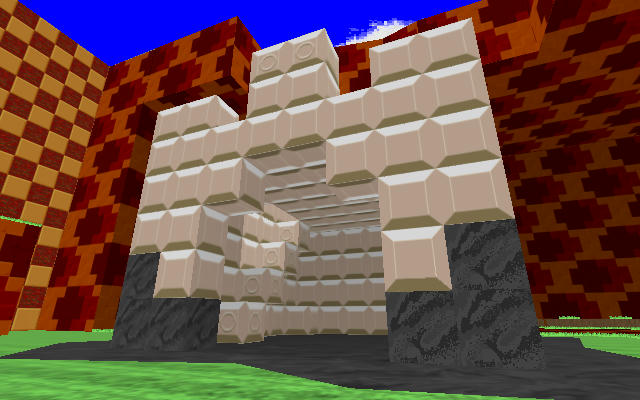 There's also a goal for players who would like that. (there's possible to get in 15 seconds)
Warnings:
May crash the game at the level start, but don't give up. It will crash the game only on some attempts.
This has over 27 000 linedefs and over 5 000 sector tags, so this is VERY laggy in SRB2DoomBuilder.
DOWNLOAD LINK
:
http://download1653.mediafire.com/6d...nt_Builder.wad
Downloads
Additional Notes
Please be mindful of using other people's works. If the modification is not marked as "Re-usable Content", ask the developer for permission before using their work in your mod.